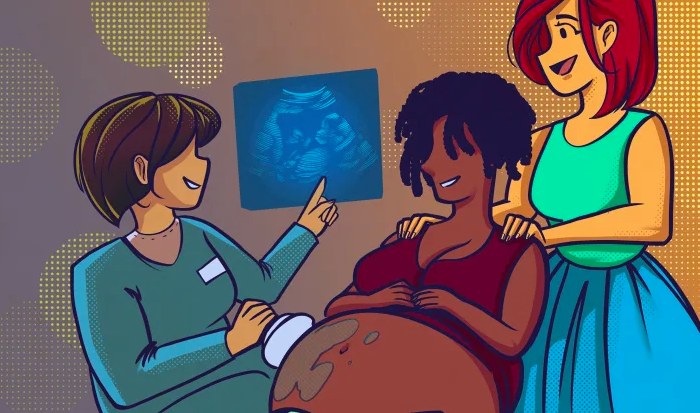 Founders: Annbeth Eschbach (CEO), Gina Bartasi, Dr. Angeline Beltsos
Launched: 2018
Headquarters: New York City
Funding: $315 million
Valuation: $1.8 billion
Key technologies: N/A
Industry: Health care
Previous appearances on Disruptor 50 List: 0
Fertility care is expensive and inaccessible to many. Besides the price — the average cost of a round of in vitro fertilization, or IVF, is $12,000 to $17,0000 — swaths of the country don't have fertility clinics. Kindbody is looking to change that.
As with many startup founders whose big idea was born of personal experience, Kindbody founder Gina Bartasi was frustrated by the lack of transparency and clarity when going through fertility treatment herself. She went on to found two fertility startups. The first was FertilityAuthority, a content platform that was acquired by Kleiner Perkins and TPG; then Progyny, a fertility benefits platform for employers that went public in 2019, and is a former CNBC Disruptor company.
Since getting off the ground in late 2018, Kindbody has grown quickly. It now has a network of 31 clinics across the country offering services such as egg freezing, genetic testing, IVF, donor and surrogacy services and adoption. The company works with large employers that want to incorporate fertility care in their benefits offerings. It added 42 employers to its roster last year, including Walmart, for a total of 112 companies.
One of its newest locations is in the Bentonville area of Arkansas, near the Walmart headquarters. The company says that growth at that clinic has been the fastest of any of its other clinics — a sign of unmet demand.
"We see this pent up demand in historically underserved areas — what we call fertility deserts," Bartasi told CNBC in March.
Kindbody effectively doubled its clinic footprint when it acquired Vios Fertility Institute in early 2022. In June, it acquired genomics company Phosphorus Labs, adding genetic testing and carrier screening to its end-to-end care delivery model. A couple of months later, it acquired a gestational surrogacy agency. The company says its breadth and scale allows it better control costs — as much as 20% lower than competitors — quality, and outcome.
As the company has grown, Bartasi moved into an executive chairman role and hired two new CEOs to run different parts of the company. Annbeth Eschbach, Kindbody's president, became CEO of corporate, while Dr. Angie Beltsos, the founder of Vios, became the CEO of clinical after the firm was acquired. In March, the company said it raised $100 million from Perceptive Advisors, a life sciences investment firm.
While a recession may be ahead and the ongoing layoffs in the tech, media and finance industries may put a damper on the rush to keep and attract employees through benefits such as fertility health, Kindbody sees the fertility market as recession-proof. Due to demographic shifts, one in eight couples experience infertility in the U.S.
Written by CNBC.com staff