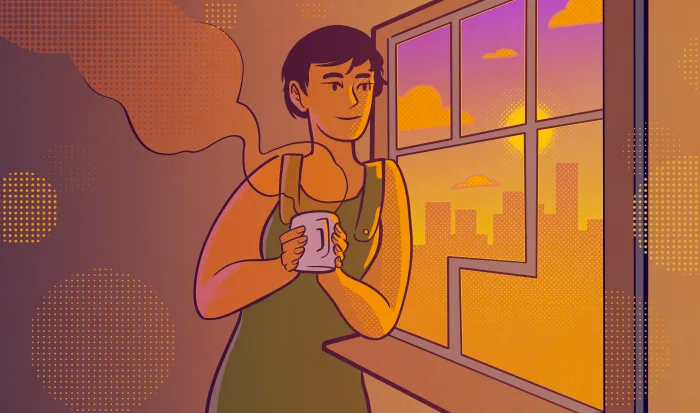 Founders: Toyin Ajayi (CEO), Bay Gross, Iyah Romm
Launched: 2017
Headquarters: Brooklyn
Funding: $868.6 million
Valuation: $6.3 billion
Key technologies: N/A
Industry: Health care
Previous appearances on Disruptor 50 List: 2 (No. 48 in 2022)
However you want to rebrand it — people-based health care, value-based health care, community-based health care — one thing is certain: the current health-care industry remains in search of a better version of itself.
Spun out of Google's urban innovation group Sidewalk Labs in 2017, Cityblock Health was created to provide health care to historically marginalized populations, including low-income and elderly Americans, primarily those who qualify for Medicaid, and to do so as a profitable business.
It is a big market to disrupt, with national health spending running at a rate of roughly 20% of gross domestic product and reaching over $4 trillion annually, according to the Centers for Medicare & Medicaid Services. Medicare (over $900 billion) and Medicaid (over $700 billion) are the biggest contributors to that national price tag. Over 92 million people were enrolled in Medicaid by the end of 2022, according to CMS.
Cityblock Health aims to serve 10 million members by 2030 with primary care, mental health-care and additional social services, scaling operations, technology and its provider network. The company says its technology-enabled and high-touch approach is helping to build trust and engage with marginalized communities. A focus on preventative care for at-risk populations enrolled in government programs, it says, is generating better results and avoiding costly ER visits as the first point of contact in health care.
Cityblock is targeting oversights and dispelling multiple myths in the current healthcare system. For one, the idea that services can be delivered to communities without involving the communities in the conversation from the first step. Second, that Medicaid communities do not want to use technology as part of care. "We've dispelled that over and over again," Cityblock Chief Health Officer Dr. Kameron Matthews recently said. "They are utilizing their smartphones, their iPads."
Finally, that the larger social needs in marginalized and low-income communities can't be quantified and are too difficult to address in a health-care model. Cityblock says social determinants of health, including malnutrition, lack of housing and transportation, cannot be ignored and can be incorporated into a model that leads to better health outcomes.
In September 2022, Cityblock teamed up with MDwise, which is the second-largest Medicaid-managed care organization in Indiana, to bring personalized care to approximately 10,000 residents. Cityblock also operates in New York, Massachusetts, North Carolina, Ohio, and Washington, D.C.
Some of its top executives, including co-founder and CEO Dr. Toyin Ajayi and Matthews, are true lead-by-example executives, continuing to deliver care to Cityblock members as physicians.
"I do believe investors have a social responsibility, and you can easily combine not only a financial interest here but a larger moral interest," Matthews recently said. "We're laying a foundation the entire health-care system can learn from."