Co-founder Marina Hadjipateras is said to be focusing more on maritime roots in third fund by venture capital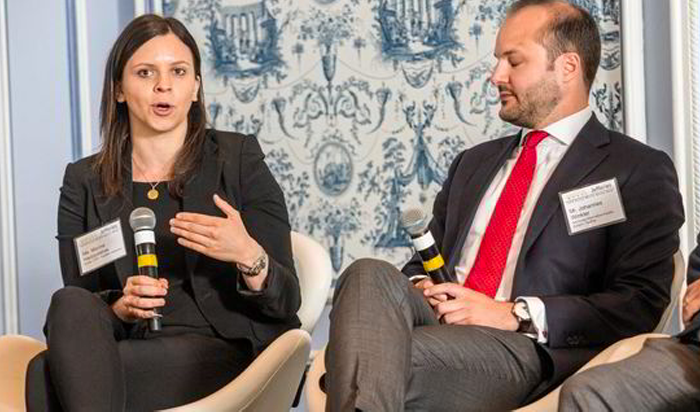 TMVs recent investment in US-based technology start-up Secro marks the first move by the New York venture capital house's third fund, which is poised to have a greater focus on maritime than earlier rounds by the company.
A source with knowledge of the firm's strategy said a third of the new fund's capital could be dedicated to the maritime technology space, leveraging the shipping industry roots of co-founder and general partner Marina Hadjipateras.
The amount that the fund is looking to invest is not set in stone, but the source said it could be larger than TMV's $65m second fund.
On Thursday, Secro announced that raised $3.6m in an oversubscribed seed funding round led by Augment Ventures and TMV. Kluz Ventures and Grit and Gumption Ventures also participated in the funding round.
TMV put a little over $1m into the outfit, the source said.
Secro is co-founded and led by Michele Sancricca, who is the former head of supply chain technology at Amazon Web Services and director of business transformation at MSC Mediterranean Shipping Company.
The company's Secro e-Bill platform is touted for allowing users to perform all the functions of a paper bill of lading online while increasing speed and reducing costs.
Bills of lading are seen as a digitalisation opportunity in shipping. They are among the industry's most important documents, with consultancy McKinsey estimating that they account for 10% to 30% of trade documentation costs, but they remain largely a paper affair.
Timing is right
Hadjipateras, who worked alongside her family as a former investor relations executive at their New York-listed LPG carrier owner Dorian LPG before she co-founded TMV in 2016 with fellow general partner Soraya Darabi, said the timing is right for Secro to make a splash in the digital bill of lading space.
She pointed to a commitment by a coalition of nine major liner operators, including MSC, AP Moller-Maersk and CMA-CGM, committed to fully digitalising bills of lading by 2030.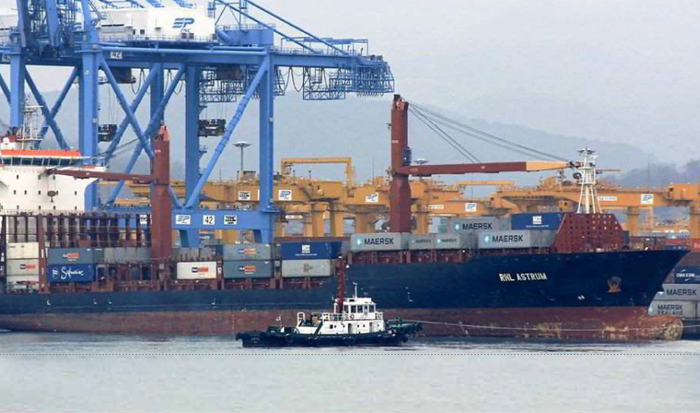 "The timing now is right because there's a commitment that shipowners and the industry is willing to make to change the process," she told Trade Winds.

"Someone's going to win."

And although other companies have attempted digital bills of lading, the ease of the Secro platform is drawing comparisons with Docusign, the Nasdaq-listed online documents company.

'Seamless process'
"They've made a very seamless process," Hadjipateras said.
Launching investment by TMVs third fund comes after the second fund invested more than $30m in an array of early-stage tech companies, with cash still in the fund to spend on follow-on capital raises by the firms it backed.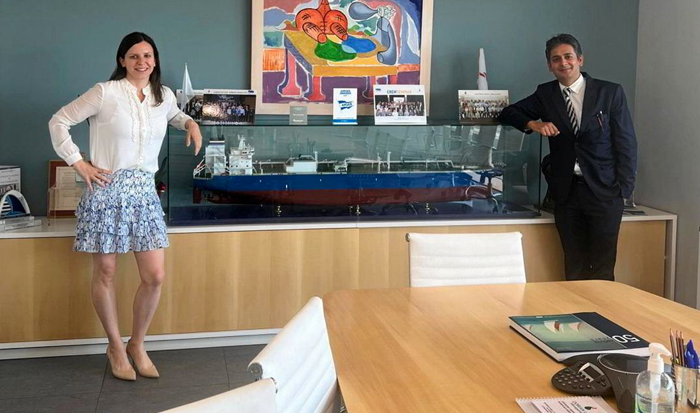 Supply chain and logistics have been a significant strand of the venture capital firm's investments so far, with positions in supply chain visibility platform Portcast, marine procurement website Shipskart and online freight management platform Freightify. TMV's inaugural fund was also an early investor in voyage and vessel optimisation firm Nautilus Labs.
But the new fund will give it more focus.
The source with knowledge of the firm's thinking said that in addition to Hadjipateras' focus on maritime, the new Fund III will also focus on healthcare, which is Darabi's strength.
The plans come as broader technology investment has been hit by rising interest rates and recent failures of banks focused on the sector.
However, the source said there remains an appetite for investments in the maritime start-up space, albeit with financiers taking a closer look at companies to ensure they are putting their money in the right place.
"Start-ups are still there. They're still necessary. They're still making either the world more sustainable or efficient," the source said. "I think that the banking crisis is just causing a little bit of caution."
By Eric Priante Martin / TradeWinds