As fall begins and many of us return IRL to our offices, (or start a new hybrid schedule), "company culture" has become a hot topic across industries. There are podcasts about it. Press releases. Conferences. Twitter threads. And ongoing, collective dialogue. But what does a strong company culture really mean, and once you figure that out, how do you go about creating and sustaining it? We'll dive into definitions, share what works for us at TMV, and offer loose guidelines on how to set up a team environment — remote or otherwise — that is inclusive, collaborative and full of happy employees.
Employee satisfaction is empirically important. But a strong company culture is also critical for building and sustaining a successful business. Culture drives employee retention, encourages productivity and creates an environment that fosters innovation, all of which ultimately increase the bottom line.
Mission is Everything
In the earliest stages of your company, when you're just a team of two or three, a casual back-and-forth might be all you need to align on your values and mission. But as you grow, additional voices can add confusion and ambiguity if you don't crystallize your (thoroughly gut-checked) mission from the start. And remember, it doesn't have to be complicated; it just has to genuinely reflect why you started your business in the first place. Identify it, codify it and tell everyone about it (your team, investors, partners and customers).
Identify Your Core Values
When we hear "core values" it's easy to think of those rote, corporate rules that are, in essence, obligatory and seldom communicated, their fate sealed behind a laminated poster that lines an empty hallway. But the intention of establishing core values is to create a steadfast set of principles that serve as a daily guide to inform every aspect of your company. At the best places to work, employees live and breathe the core values without even thinking about it. At L.L. Bean, everyone recognizes and appreciates the importance of nature, even if they themselves aren't "outdoor people." At Harry's, just saying "embrace the mammoth" offers an easy entry point for people to talk about otherwise uncomfortable topics.
So, how do you define your core values? These should originate from leadership's POV on the company's reason for being, but remain informed by early team members' perspectives and opinions. Your core values, if taken seriously and considered carefully, will be your north star when it comes to defining and sustaining your culture. They're also remarkably useful for outlining how your company operates (process, precedents), recruiting (ensures you're bringing on the right fits and helps new hires settle into the culture) and performance reviews (you can evaluate your employees by how consistently they adhere to your company's core values). We recommend identifying and establishing core values in the early days, just after you raise a seed round, around the time you bring on your first significant group of new employees.
The Importance of Diversity, Equity and Inclusion
When it comes to Diversity, Equity and Inclusion (DEI), it's important that you are thorough and thoughtful from the start. We've seen many firms add DEI statements to their company profiles or external communications as a knee-jerk reaction to what they think they should be doing. But the facts are this: DEI is a critical, game-changing element of your culture and your business. And, the data is there: diverse teams drive financial results. You'll want to set your team up for success across all touchpoints, (e.g., management, daily operations, corporate communications, marketing, hiring, performance reviews and more). To do this, you need a team who believes in DEI, as well as people willing to champion it. And given its importance, don't be afraid to hire an expert to help build your DEI program from the start.
Keep Communication Open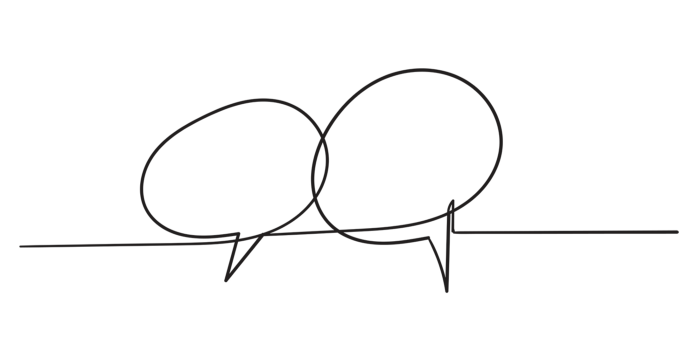 The days of "behind-closed-doors" meetings, with obvious exceptions, are mostly gone. We have collectively been talking about the importance of transparency for a long time now. Leadership that doesn't communicate clearly about the company or doesn't communicate at all, archaic structures that put titles, not people, on pedestals, and companies that keep important thoughts hidden in a shroud of secrecy must change before they are able to create a company culture that attracts top-tier talent.
The best leaders know that everyone needs a chance to be heard, and to feel part of the business they spend much of their daily lives helping to build and sustain. This means frequent contact from C-suite execs, opportunities to provide feedback and contribute to bettering the organization, as well as regular updates on company business to all levels of staff. Company transparency can also take the form of other practices: weekly, team-wide meetings to inform employees of key company updates and give them the chance to ask questions or share progress; clarity on company goals via regular communication of objectives and key results, which ensures that the entire team is working toward the same goals; and open-door policies for everyone in the organization, particularly senior leadership.
Take the Time to Onboard Thoughtfully
A critical element of strong company culture is how a business treats its new hires. Given the number of employees working remotely these days, thoughtful onboarding has never been more important. It's crucial to develop a clear orientation plan that outlines your purpose and core values, introduces new hires to their fellow employees across all teams and functions, and clearly communicates the company's mission. In turn, new hires will feel welcomed, valued, respected and driven to go above and beyond. Tips on remote onboarding: we like to set up 1:1 virtual meetings for new hires to meet the team, as well as virtual happy hours/coffee breaks to allow for casual conversation and get-to-know-each-other chats. We also include our team in decision-making around social activities, so everyone feels connected and the interactions are neither concessionary nor forced.
The Importance of Mentorship
There is almost nothing (regarding work culture) that can be as fulfilling and helpful as true mentorship, which takes on multiple forms. Let's look at how mentorship can work across levels and roles: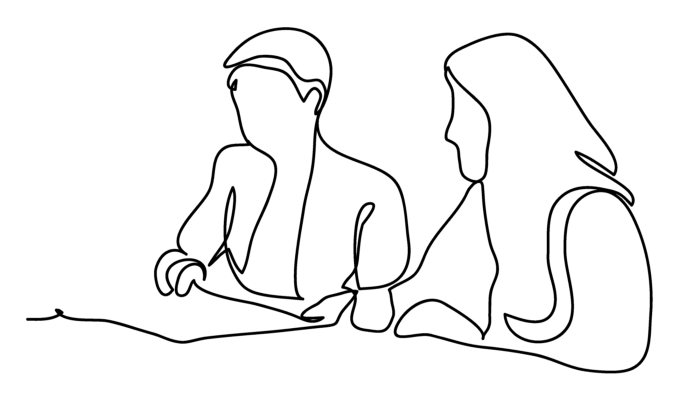 A Mix of Mentors:
Your direct boss: truly great people managers are invested in professional development and carve out time to help their direct reports with everything from upskilling to career progression, rather than focusing solely on the microtasks of the job. (For training, we like LifeLabs Learning).
Assigned mentors: We love businesses that assign mentors who are not part of your direct team or department, someone whose job it is to invest in employee development, support with work challenges, and have important career conversations over time. When such a person is not involved in your day-to-day work, it can be even easier to see a broader picture of your path forward.
Peer mentors: Assign every new hire a peer mentor. Reason: new hires often feel most comfortable asking questions to someone whom they consider an advocate. Also, they can help with the resources required to get started, as well as show you the ins and outs of day-to-day operations. We believe every employee should have the opportunity to be a peer mentor. It's a terrific exercise in and of itself for empowering your employees and ensuring a thorough understanding of both company and brand
Adopt a mentor: if there is a particular individual you have come to admire, respect and wish to learn from, don't be afraid to approach them. You'd be surprised how willing and eager people are to invest their time in order to help foster employee growth, no matter the role.
Create a Culture of Listening
We recommend that companies offer an employee engagement survey at least twice a year in order to measure company culture as a whole. But here's the key: soliciting feedback is only a small part of the picture — a tool, not a strategy. The goal is to create a culture that is open and teachable, welcoming to new ideas and purposeful about individual employee feedback, no matter how, where or when it's presented. There are also plenty of other questions to ask employees (at any time) that will improve culture and in turn benefit the company. What would they like to see done differently? Do they feel supported? Overqualified? Overlooked? All of these details matter immensely to the health of your business, which, without a stellar team, simply doesn't run.
Walk the Talk
At the end of the day, creating a culture in which employees feel equally valued and respected must be intentional. It starts with the founder or CEO. If leadership isn't modeling behavior that reflects the purpose and core values you've agreed on as a company, even the best-laid plans for a glorious company culture fall apart. In fact, it's one of the easiest ways to create resentment among your workforce. Hypocrisy is acutely transparent, especially when it comes to employee management and support. When a team hears leadership say honesty and act deceptively, it becomes very difficult to create a culture that's genuine and practices core values.
Your Company, Your Culture
Every company culture will be different because every company is different. Start by identifying and embracing what makes you unique, then amplifying it. Ensure that all your employees, at all levels, are aligned, your new hires informed, and your leadership communicative. And remember, as your company grows, your culture may shift. That's OK, too, as long as you take everyone along with you.
Written by Emma Silverman