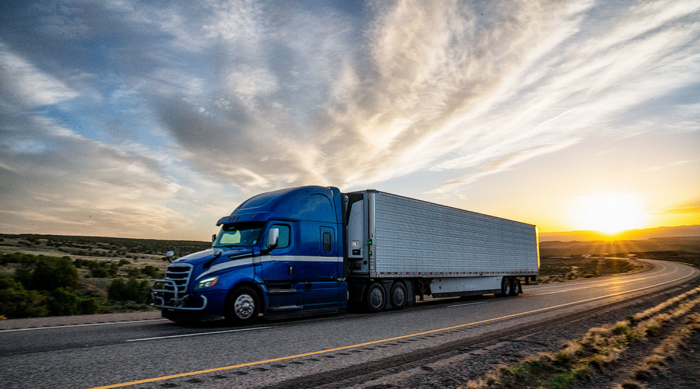 When Tony Singh co-founded trucking startup Channel19, he already had a strong head start in the industry, having learned its inner workings through his family's business in Punjab — the northern Indian state where he grew up. Tony's family later moved to the U.S. and brought their experience with them, continuing to work in trucking on everything from repairs to fleet operations.
After receiving his MBA from UC Davis, Tony, too, stayed close to the industry — first working in IT to connect enterprise resource planning systems (e.g., NetSuite, Oracle) with transportation management systems. He later returned to the world of trucking to connect small trucking companies with optimized freight in the construction vertical. It was during that time when he began to see that truck operators, particularly the small ones, faced a number of challenging problems.
In case you're new to trucking, here's a primer on what the industry looks like today. Meet the key players and intermediaries:

Truckers/Carriers: trucking companies who own and operate trucks, with small trucking companies being paid primarily by brokers to move freight.
Freight Brokers: intermediaries who find truckers/carriers to transport freight for shippers.
Shippers: owners of the freight being transported.
Today, small trucking companies (1–20 trucks) make up 97% of trucking businesses in the U.S. But the market is highly inefficient for these companies; in order to find freight to move, they interact with broker apps, transportation management systems (TMS) — systems used by brokers to manage their business — and load boards — online marketplaces where brokers post their freight. Over the past 5–7 years, digital transformation in the industry has created a proliferation of channels for truckers to find freight. This means having to check tens of web and smartphone apps, SMS, email, phone and fax, on a daily basis to find and book loads. Needless to say, this process is manual, time-consuming, and inefficient.
Tony, along with his co-founders Duane Moore and Chris Pickett, had a thought, which could have a huge impact on the industry: truckers needed one intuitively-designed tool that could aggregate, translate, and sort countless pieces of data into clear, actionable tasks.
One Source, Increased Profit
A single source of information, Tony reasoned, would save hours of time spent sifting through various apps, allowing both owner-operators and small trucking companies to do much more than aggregate and find freight. This kind of tool could enable them to better allocate loads across their fleets, schedule routes in advance, track locations in real time, sign and share documents and more — intelligently optimizing across all of these sources to find and manage the right freight for the right trucker. All of these benefits have a direct impact on the bottom line. By maximizing/optimizing load selection to result in higher revenue yield per truck, Tony discovered, truckers could increase profitability by 25%, not to mention drive sustainability efforts with more efficient routes. In short, Channel19 is building a unified platform that is increasing operational efficiency at a rapid pace, in an industry that has long been highly distributed and reticent to digitize.
Here's Why It Works
In order to effectively do business, trucking companies need to understand if a given transaction will be profitable, which today requires an extensive manual effort. Channel19's platform merchandises freight from the trucker's perspective, enabling them to plan up to a 3-day schedule and see estimated profits.
Truckers can scan each of their existing brokers to aggregate freight, allocate loads, and increase utilization. (Same sources, better outcomes.)
The platform provides a single, transparent source of truth, giving all parties clear visibility into every recorded transaction.
Streamlined operations saves time for everyone, from individual truckers and dispatchers to small trucking companies.
The platform offers individual truckers the flexibility to set their hours based on personal preferences, creating a rare work-life balance in the industry.
Perhaps most important, Channel19 enables truckers to make the best decisions on how to keep their trucks busy, so that each time a truck is booked, their operational decision maximizes their financial outcome. This allows small trucking businesses to survive and thrive.
Is it Green?
It's getting there. Sustainability remains a critical priority for the Channel19 team. The platform optimizes trucking routes for efficiency, which in turn drives sustainability by reducing unnecessary time on the road and minimizing empty return trips. And, the plan-ahead scheduling feature enables operators to create better calendars and a more productive use of trucks, at the very least maximizing the fuel that is being used.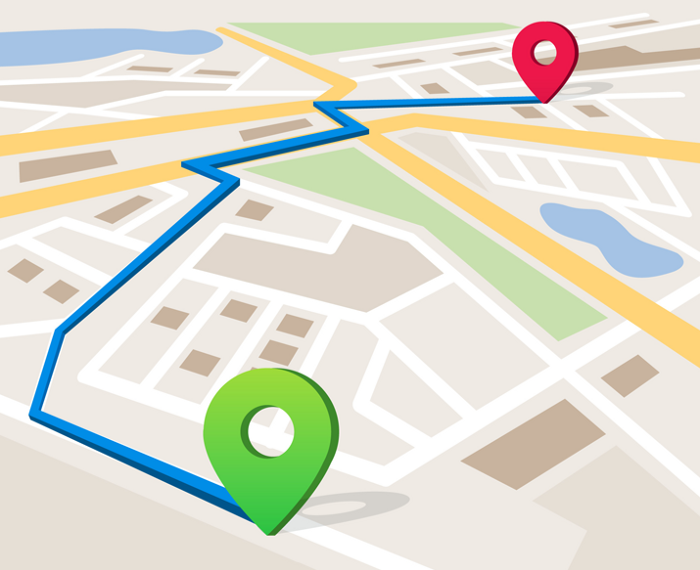 What's in it for the Brokers?
Channel19 also provides value to the brokers, particularly those who are not digitally fluent and don't have the resources to build a mobile app. The platform allows them to reach more truckers, without having to develop their own tech (which is both costly and inefficient for the entire ecosystem).
The Bottom Line
Truckers are clearly seeking a lasting solution to a disjointed industry; they have app fatigue and IRL fatigue that Channel19 helps them avoid by saving them an additional 1–3 hours per truck, per day.
At TMV, we predict that digital freight will continue to dominate the trucking industry, thus amplifying the need for the robust platform and services that Channel19 provides: a comprehensible set of data that optimizes operations and profitability, matching the right truck with the right freight and moving the industry many, many steps forward.
New Founder?
We asked Tony what advice he'd give to emerging founders. Here's what he had to say:
"You need to have a team of great people from both in and outside the industry to enable the cross-pollination of ideas."
"Understand the customer as thoroughly as you can, spend lots of time getting to know their specific needs, and analyze the challenges from the customers' perspective."
Wise words.