We live in a data-driven world. As advancements in artificial intelligence and machine learning become more and more sophisticated, our systems and software are also getting smarter. Needless to say, businesses with the potential to harness these technologies already have a head start on the competition. Until now, taking advantage of the benefits of AI and machine learning required a data science team. One company, however, is empowering workers to tap into and leverage the power of current and emerging tech — without any tech experience at all.
Meet TMV's latest investment, Obviously.ai, a startup making machine learning effortless for anyone. Developed and launched by long-time friends Nirman Dave and Tapojit Debnath, Obviously.ai has revolutionized the entire machine-learning workflow by simplifying it, providing data predictions in minutes without the need to write any code. The tool takes the user through the entire process of building algorithms; it also explains results and predicts outcomes in a single click, allowing companies to leverage the power of machine learning without having to build an entire team of data scientists.
How it Works
The target user for Obviously.ai is a non-technical product manager who wants to pull learning from existing datasets to make data-driven decisions that have the power to transform their business.
Users drag and drop their data sources or integrate with existing sources in minutes. Once the user chooses from the prediction column, the tool automatically builds a custom ML algorithm and generates specific predicted results, top drivers and "what-if" simulations that the user can leverage to make informed decisions. Some use cases include forecasting revenue, optimizing supply chain and creating personalized marketing. In the words of Founder & CEO Nirman Dave, "You can literally say, 'tell me which customers are likely to buy again in the next one month.' And our technology will automatically understand what you're asking for in the data and give you the prediction result back by building a machine learning model on the fly."

The Future of No-Code
Obviously.ai's ML technology is developed for the emerging no-code movement, which (as the name suggests) is a method of building software apps that doesn't require any coding. It's particularly promising for non-technical founders and team leaders who want to build their own applications and equip their teams with the tools to generate advanced insights and strategies. No-code gives individuals who are less tech-savvy than, say, an advanced software developer, a new kind of power to innovate.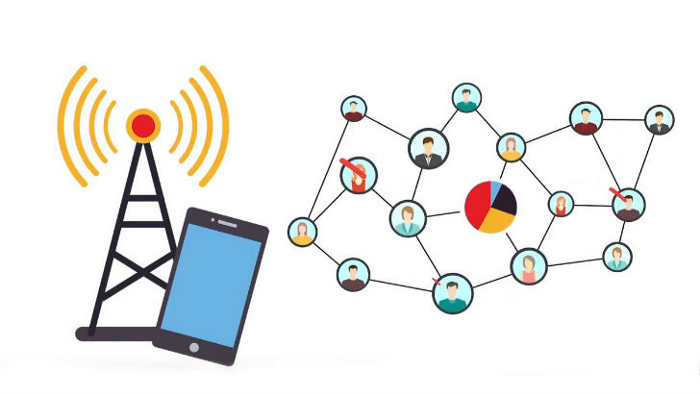 No-code benefits all levels of staff equally: it enables small companies to achieve digital transformation without the costly outsourcing of tech expertise, and big companies to accelerate digital transformation by achieving roughly 10x the output from their existing technical teams.
Why Obviously.ai?
TMV's ethos has always been to invest in purposeful start-ups that are changing the way we live and work. Our investment in Obviously.ai fits squarely within our thesis on the future of work: we believe that businesses need to be increasingly data-driven to stay competitive, and that even non-technical individuals need the resources to pull advanced insights from their data in order to survive and thrive. Obviously.ai gives companies a clear advantage: a way to turn the complex (even nebulous) nuances of machine learning into readable, digestible, and actionable insights. The impact — we'll go ahead and say it — is obvious.
If you're a founder changing the way that we live and work, we'd love to hear from you. Find us at hi@tmv.vc