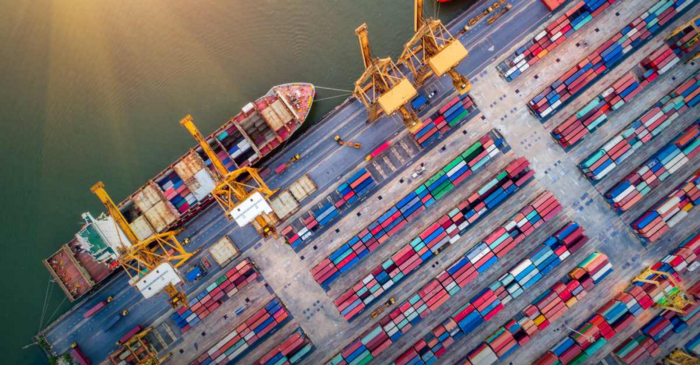 Here at TMV, sustainable solutions have always been a core area of focus, which is why we put our dollars towards building companies across industries that drive environmental sustainability and contribute to the circular economy. This effort is not just about good business or even good intentions; it's about our collective and individual responsibility to act immediately. The science points relentlessly to one reality: in order to combat climate change, we must start cutting emissions now, because it's easier to stop warming by keeping CO2 in the ground than it is to pull carbon out of the air. According to the IPCC, we must cut human CO2 emissions to reach net zero by 2050.
Companies and even entire markets have long been resistant to prioritizing sustainable initiatives because of their impact on the bottom line, opting for profitability over sustainability. Now, companies are taking a different approach: "Good for the planet" and "good for business" needn't stand in opposition. In fact, they complement each other.
For shipping, in particular, the industry has started to shift the way it does business by disrupting past processes and introducing more efficient, effective ways of operating. In order to change the course of negative environmental impact, the highest-priority initiative is the reduction of fuel emissions. The global shipping industry accounts for over 80% of world trade and more than one billion tons of greenhouse gas emissions per year. The industry is now working to collaborate with investors, customers, clients, lenders and regulators to embrace technology and operate efficiently. Maintaining a focus on sustainability has become part of the mainstream.
In October of 2020, the IMO (International Maritime Organization) agreed to implement the Energy Efficient Existing Ship Index to reduce carbon intensity with respect to hardware and the Carbon Intensity Indicator to reduce carbon intensity with respect to operations. The IMO has committed to long-term decarbonization targets in 2030 and 2050. Institutional investors have also chimed in, many requesting that shipowners publish corporate sustainability reports.
Increased pressure and focus on reduction of fuel emissions has created a unique opportunity for emerging startups to enable lightning-fast innovation in a long-established sector. Shipping giants are seeking strategic partnerships with startups whose lack of specific experience in shipping is overshadowed by their ahead-of-the-game technological expertise.
At TMV, we've had the opportunity to invest in new solutions that leverage data and technology to improve efficiency, optimize fleets, improve speed and timing, and ultimately create cost savings for stakeholders. By continuing to support innovation and disruption, we're able to help create a bridge between emerging startups and legacy players, furthering efficiency and sustainability goals at a scale with the power to increase market value, resulting in a lower investment risk.
What Disruption in Shipping Looks Like Now: Meet Nautilus Labs

Over the last century, trade has grown remarkably with increasing globalization. However, customer infrastructure, (which means any IT infrastructure, including computers, software, hardware, databases, electronic systems and networks), hasn't modernized at the pace necessary to keep up with market expansion, and thus has been drastically outpaced. In fact, it's been estimated that over a quarter of transportation and logistics companies have no digital strategy in place. But things are changing quickly, and new companies are driving that change.
Take Nautilus Labs, one of TMV's first investments. Nautilus saw an opportunity to bring a commitment to environmental stewardship into the maritime shipping industry through artificial intelligence. The team at Nautilus faced a two-pronged crisis: fragmented data aboard vessels is not just inefficient, it's unsustainable. When Nautilus first unveiled its technology that optimized shipping itineraries to minimize fuel waste and reduce emissions, major industry players were skeptical. Nevertheless, large firms have now seen up to 30% reductions in emissions and fuel consumption when transitioning from manual to AI route optimization. By partnering with Nautilus, ocean shipping leaders can maximize returns for every vessel and voyage while driving cross-team collaboration, greater transparency, and stronger accountability to our planet. Through the data that Nautilus compiles in real time, ETA optimization has saved 492 metric tons of CO2 emissions per vessel, while Generator Optimization has saved 350+ metric tons of CO2 per vessel.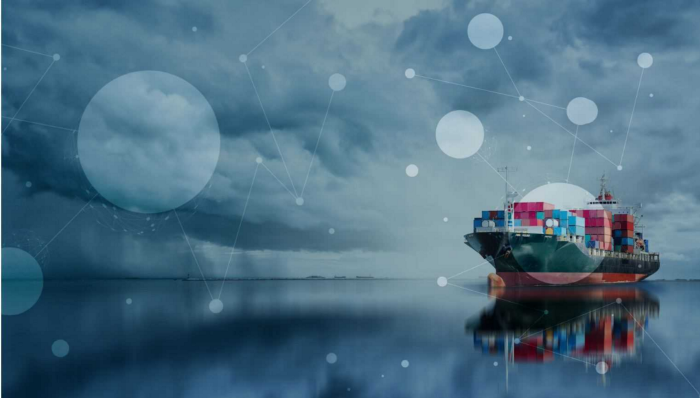 As we progress toward a world where optimization becomes more centered on emissions reduction, we'll see a further range of reporting and problem-solving tied to efficiency on which Nautilus will focus. Nautilus believes in the power of the triple bottom line: delivering economic value for their clients, which ultimately results in fewer greenhouse gas (GHG) emissions. The connection to their mission comes naturally: the lower they can drive fuel consumption for their clients, the higher the return on their investment in proprietary Nautilus software, the greater the value of the positive impact on the environment. And the industry is taking note of this win-win — Nautilus was recently recognized as a 2021 BloombergNEF Pioneer winner for their innovative approach to decarbonization in the shipping industry.
The Triple Bottom Line

We at TMV believe that reduction of human-made greenhouse gas and other fuel emissions is essential to the future of life on Earth. We also believe that ocean shipping is essential to the future of global trade. Working alongside companies like Nautilus, we can focus on evolving the industry to become the foundation of carbon-free global commerce.
Written by Marina Hadjipateras