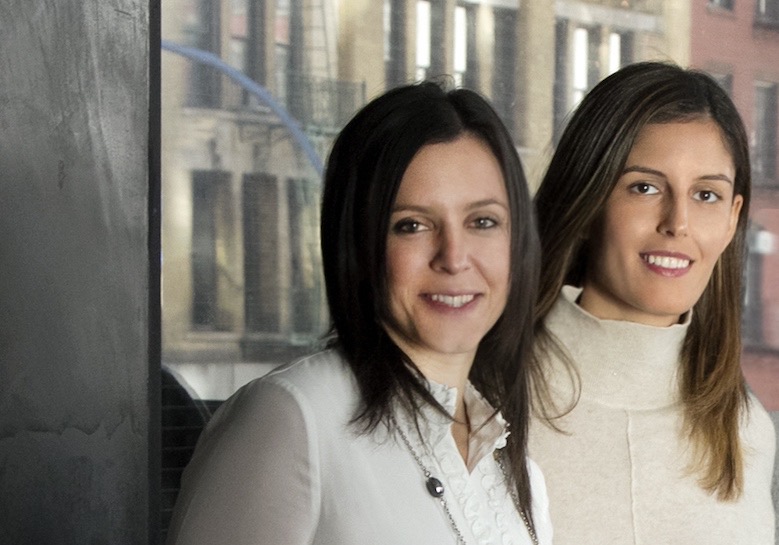 Looking to raise assets for its second fund, the founders and principals of early­stage venture capital firm TMV are on a mission to not only uncover what is less obvious in venture capital land but to do so with a focus on impact, innovation and diversity.
Marina Hadjipateras and Soraya Darabi told Alternatives Watch in an exclusive interview that their Fund I was among the earliest to invest in 25 businesses that are marked both by diversity in management, and by business plans that "reimagine the future."
Last month, Bank of America announced that it had advanced $1 billion to promote racial equality and economic opportunity. Of this package, $150 million was slated to go to venture capital firms that invest in purpose-driven companies with diverse leadership. TMV was one of a number of firms that made it to the prestigious list.
The CEO of Bank of America, Brian Moynihan, said in a statement that the listed funds, including TMV, "support diverse entrepreneurs across the U.S. and will drive innovation and economic opportunities, creating more jobs and wealth."
For TMV Fund I was a micro-fund and a "proof of concept". Fund II is to be the scaled-up execution of that concept.
The letters TMV derive from an earlier period in the life of this entity, when the partnership was called 'Trail Mix Ventures." At that time, as Darabi says, "our focus was on health and well-being." The focus has broadened to include
"impact, innovation, and diversity," so although the letters are still used to indicate continuity, they stand for themselves.
Hadjipateras and Darabi first met when they were both students at Georgetown University, studying abroad in Italy, when this millennium was new. They could not have known they would end up working closely together, "it would not have occurred to us," Hadjipateras said. After all, she was going to be working in her family's shipping company, Dorian. Darabi, on the other hand, was going to pursue a career in journalism and digital technology. So, they went their separate ways.
Hadjipateras did become the VP of investor relations for Dorian LPG and she was key in that entity's IPO in 2014. The road trip uncovered a lot of interest, and their plans changed from a Norway listing to one with the NYSE. Hadjipateras had by then become involved in the issue of sustainability in the shipping world – and in time she would be vice chair of the INTERTANKO Environmental Committee.
Meanwhile, Darabi's journalistic interests brought her to The New York Times. She became its manager of digital partnerships and social media, and speaks warmly of the experience of "working with my heroes," the world-class journalists of The Times.
But Dara bi struck out on her own, becoming an angel investor, in 2010, largely it seems because of the intellectual challenge of it, looking into "fascinating but non-obvious opportunities."
Dara bi acquired some notoriety during this period as a co-founder of the Foodspotting app. This was a geolocation-based app, leveraging the users' locations to help them find the best dish nearby. It was in essence a travel app, focused on the notion that travelers don't necessarily want to know the best restaurant. They want to know the best curry, or burger, or smoked salmon, available to them near where they are. Someone away from home may not know the best place to find great curry in their host city.
Foodspotting was a success and sold to OpenTable, but experienced challenges well-known to the startup world. In 2014, Darabi decided to book a solo office from WeWork, and spent a day writing her work experiences on a white board, wondering what to make of them. "All the lessons" on the whiteboard "converged into this," she said. "Who is allowed to be a venture capitalist?"
After that – after the whiteboard epiphany on the one hand and the shipping IPO on the other – the two Georgetown alumnae got back together.
They found success discovering early-stage deal flow by asking their institutional investor GP contacts, "What is the most spectacular idea you've seen recently that you've passed on because it was too-early-for-you?"
Darabi is also the host of "Business Schooled – a Podcast by Synchrony," which is a "Top 20 Business Podcast" on Apple, on which she interviews persevering founders who have made it past their days as startups.
TMV received some attention recently when one of the companies it had seeded, Cityblock Health, officially qualified as a "unicorn" late last year. In December with a $160 million Series C raise, Cityblock passed the $1 billion valuation mark. Aside from the totemic significance of the $1 billion figure, Cityblock is conspicuous for a business plan that involves bringing tech­enabled healthcare to the most vulnerable communities.
Cityblock is one of the portfolio companies of TMV's Fund I. How did this come about? Because, as Darabi put it, "We were lucky enough to know one of the founders" of Cityblock, Bay Gross, through industry ties. Gross is Cityblock's head of product.
Cityblock is just one example of the "myriad of ways" in which investable capital funds encounter investment opportunity, Darabi said. Of course, Hadjipateras has an unparalleled awareness of the maritime field, and each of the other partners have their own areas of expertise: Evan Wray, Julia Steyn, and Darshan Sonashekar together bring an "unbelievable deal flow" to the table. Wray, for example, is the founder of Swyft Media, the first emoji ad network, sold to Monotype Imaging six years ago.
Asked whether they expected a Cityblock IPO, Hadjipateras and Darabi both said that they do. They both cited One Medical as a good comparison. One Medical is a San Francisco-based primary health provider offering same-day appointments and round-the-clock digital support. A little more than a year ago it priced its IPO at $14 per share, with a cap value of $1.5 billion. On Friday, February 12, 2021 it closed at $58.72, implying a valuation of $7.5 billion.
By Chistopher Faille for Alternatives Watch